Life in Warren County > Community > Libraries
Religion plays an important role in the daily lives of Warren County residents. There are a variety of congregations, both denominational and non-denominational. Though varied in size and structure, the presence of communal bonding is found throughout. Older religious structures from different architectural periods add richly to the structural composition of the downtown Historic District and other parts of the county.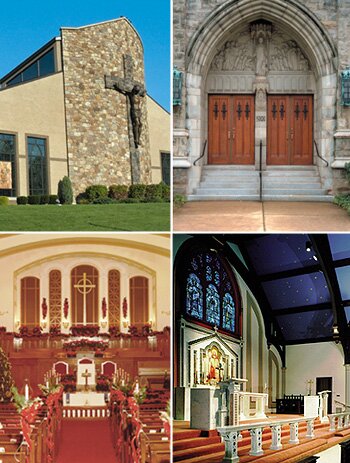 The "Little Stone Church"
The First Presbyterian Church in Irvine was not always public. The church was a gift from Dr. William A. Irvine to his wife, Sarah Duncan Irvine. Sarah recognized the importance of religion and wanted her family to have a place of worship. While the church was still unfinished in 1839, Sarah Duncan passed away shortly after giving birth to her second daughter. At the young age of 25, she was buried on the grounds of the church. The first service held in the tiny chapel was her funeral. Today, worship services continue to be held there in the place affectionately known as the "Little Stone Church." Once a year, during Irvine Heritage Days, the 19th century is brought to life with crafts, activities, and a commemorative service held for Sarah Duncan Irvine.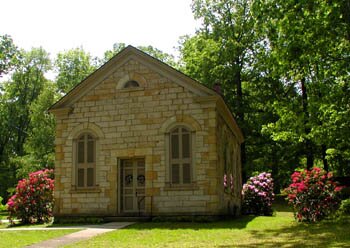 Warren County is home more than 70 religious organizations representing 18 different denominations.

The First Presbyterian Church in Irvine was originally the Irvine family's personal chapel. The first service held in it was the funeral of Sarah Duncan Irvine.

For a comprehensive list of religious establishments in the area, refer to the Jefferson-DeFrees Resource Directory. Ask The JD.com