Life in Warren County > Community > Libraries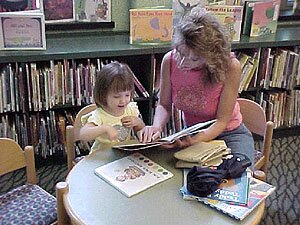 Residents of Warren County have access to five public libraries, each reflecting the unique communities they serve. A single Public Libraries of Warren County card can be used at the Sheffield Township Library, Sugar Grove Free Library, Tidioute Public Library, Youngsville Public Library, and Warren Public Library. These five libraries cooperate to provide services and programs that benefit all residents of Warren County such as the "One County, One Book" program, a combined web-based public access catalog of all holdings and access to the 45 databases included in the PA POWER Library.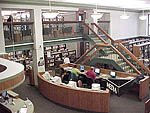 Public library service has been a valued tradition in the Warren community since the founding of the Warren Library Association in 1873. The Warren Public Library was recently renovated and offers a spectacular, modern, service-oriented facility with high-speed Internet access and satellite teleconferencing onsite. The library provides an extensive selection of materials, services, activities, and programs for patrons of all ages throughout the year, including Summer Reading programs for children, teens and adults. Public meeting space and tours are available by appointment. Warren Public Library is designated as the District Center for seventeen libraries in the five county Seneca District. It has served as a selective depository for U. S. Federal and Pennsylvania State Government Documents since 1885. The library houses unique genealogy, and Pennsylvania history collections; local historic photograph, postcard and newspaper collections; a rare collection on the development of the lumber, railroad and petroleum industries in Pennsylvania; and a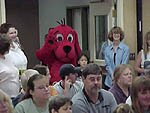 sheet music collection containing original scores from Broadway musicals dating from 1895-1956. In addition, access is provided to online databases such as AncestryPlus, FirstSearch/WorldCat, ReferenceUSA, and the PA POWER Library. The library also offers Interlibrary Loan and 24/7 "Ask A Librarian" services. The Warren Public Library has an active and enthusiastic Friends Group that supports the library with fundraising and volunteer efforts.


19,375 (44%) of Warren County residents possess current, active Public Libraries of Warren County borrowers cards.

An average of 566 county residents visit the Warren Public Library each day.

The Warren Public Library contains over 167,000 books, magazines, videos and DVDs, music cassettes and CDs, recorded books on tape and CD, government documents, and much more for adults and children of all ages.

In 2003, the professionally staffed reference department at the Warren Public Library provided answers to 32,909 reference questions for personal and professional needs.