Life in Warren County > Education > Private Schools



St. Joseph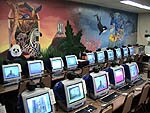 Saint Joseph
is a diocesan school sponsored by the local Catholic parishes. Enrollment is open to all students, preschool through grade six, regardless of religious affiliation or parish association. The Benedictine Sisters, from St. Marys, PA, established Saint Joseph School in 1895. The present St. Joseph Educational Center was built in 1980 at 608 Pennsylvania Avenue West in Warren.

Through the teaching of gospel values, St. Joseph promotes respect, consideration, and compassion for each other. The school provides experiences through cooperative and independent learning, extra-curricular activities, and community involvement to enable students to achieve and care for others. These ongoing learning processes lead to the ultimate education of the mind, body, and soul.

For more information, call (814) 723-2030.


Warren County Christian School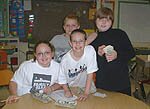 Warren County Christian School, located on Route 6 just west of Youngsville, is engaged in an educational ministry which reaches all of Warren County and surrounding areas. WCCS offers a proven educational program for K through 12 based on biblical principles. The system is supported by a staff of highly qualified educators who, as Godly believers, are vitally concerned with the growth and development of their students. In addition to a college preparatory core curriculum, WCCS offers many electives as well as a Discovery Program for special-needs students. The program uses non-tutorial, intensive, individualized educational therapy designed by the National Institute for Learning Disabilities. The goal of Discovery is to fortify perceptual and cognitive skills, allowing students to become independent learners. Contact the school at (814) 563-4457.
Calvary Chapel

Calvary Chapel Christian School is a private, non-public school on Route 62 in Russell. It operates without state regulations. The school was started in 1987 by Pastor Jeff York. His vision was to use the school as an outreach from fellowship and give parents an alternative education for their children. Calvary offers grades Pre-K – 12. They use A-BEKA developed by Pensacola Christian College in Florida for grades K-6. A combination of A-BEKA and a Pace program is used in grades 7-12. The Pace program is Accelerated Christian Education or A.C.E. in which the students work at their own individual program. The Bible is used daily as a part of the curriculum.

Students have daily Bible studies to train the whole child so that he or she will develop according to the example of Jesus Christ, who "increased in wisdom and stature, and in favor with God and man." (Luke 2:52) Calvary believes they are Accepting Today's Challenges, Shaping Tomorrow's Leaders. They have a staff dedicated to teaching children. If you want more information call (814) 757-8744.
Home-school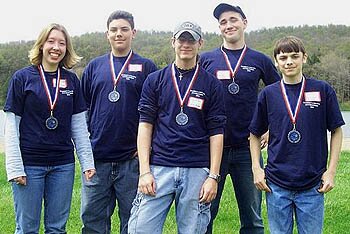 Warren is the ideal place to home-school your children. Pennsylvania has a well-defined law which is easily complied with and there is a positive view of home-schooling in the Warren County School District and the Commonwealth. The school district policy is that home-schoolers are permitted to be involved in any district curricular or extra-curricular activities they choose. Home-schoolers have opportunities to go to the Warren County Career Center for CAD or small engine repair and some have taken leadership roles on high school sports teams. There is a county-wide support group which sponsors activities and special interest groups, including field trips, a yearly Project Fair, and an Envirothon team, which recently took 2nd place in the county competition. For further information, contact Robyn Samuelson at (814) 757-8016 or via e-mail at .




Students at Calvary Chapel in grades 7-12 get some non-traditional educational experience through the Pace program where students work in their own programs.

Enrollment for St. Joseph for the 2004-05 school year is 185 students. The K-6 grade school has a fully-equipped computer lab.

The Warren County Christian School utilizes a Discovery Program developed for students with special needs by the National Institute for Learning Disabilities.

The Homeschool Envirothon Team took 2nd place in the county competition in 2004.