Life in Warren County > Health Care > Senior Care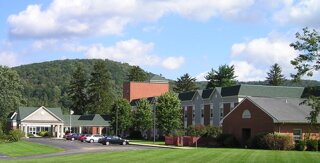 The Rouse Estate-"Caring for Generations"

People living and working in the Warren County region are well served by The Rouse Estate which provides high quality care for seniors and children. Located on Route 6 in Youngsville, PA, just 10 miles west of Warren, The Rouse Estate is a highly respected non-profit organization founded with a bequest from Henry R. Rouse. The Rouse Estate has served Warren County since 1862 and currently offers the following services:
For Seniors:
Alzheimer's Care in a Secure "Household"
Alzheimer's Support Group, Open to the Community
Assisted Living for Seniors
Long Term Care for the Elderly and Disabled
Multiple Sclerosis (MS) Support Group, Open to the Community
Personal Care for Seniors
Public Education related to Healthcare
Short Term Rehabilitation delivered by credentialed Physical, Occupational and Speech Therapists
Skilled Nursing Care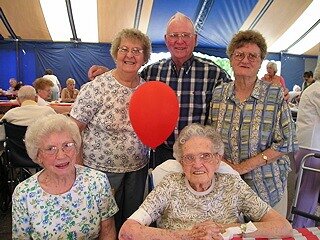 For Children:
After-School Programs for School-Aged Children
Child Day Care for Ages 13 Months to 12 Years, 6 AM to 6 PM Monday through Friday
Intergenerational Programs
Summer Care for School-Aged Children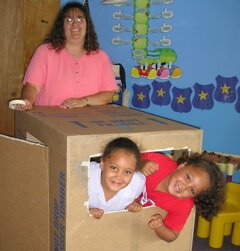 Understanding that families are often challenged to provide care to aging parents and young children, The Rouse Estate offers care across generations in beautiful, safe, licensed facilities.


The Rouse Home

is licensed to provide nursing care to 189 residents, and accepts Medicare, Medicaid, VA, Private Pay and Other Insurances. Residents receive short-term rehabilitation services from credentialed Physical, Occupational and Speech Therapists on staff, and stay for extended nursing care as needed. A dedicated Alzheimer's unit provides a safe and therapeutic environment for the benefit of residents and their families. The facility is fully staffed and offers a complete range of services to meet each resident's physical, social, emotional and spiritual needs.




In 2003, the Pennsylvania Department of Health recognized the Rouse Home for our voluntary participation in their "Best Practices Initiative" regarding assessment and treatment of depression. We are currently implementing the Department of Health's "Best Practices" for Activities of Daily Living.

In 2003, the Rouse Home was recognized and asked to speak at two statewide conferences regarding our success in developing the "Household" model of care, contributing to the "culture change" movement in national nursing home reform efforts.

70% of the 180 residents admitted to the Rouse Home in 2003 were discharged to home or to assisted living, testifying to the effective therapy programs provided at the facility.

The Rouse Children's Center was awarded "Star One" in the "Keystone Stars Program" in 2003. This program is a voluntary quality improvement program that recognizes childcare providers who exceed health and safety licensing requirements.




Contact Information:

Rouse Home
Andrea Wagner, Admissions Coordinator
(814) 563-6400


Jeff Ondrey, Administrator
(814) 563-6407


Suites at Rouse
Vonnie Backstrom, Administrator
(814) 563-1650


Rouse Children's Center
Wendy Wilcox, Administrator
(814) 563-6412


Rouse Estate
Sonia Probst, CEO
(814) 563-6408


Commissioner John Bortz, Board Chairman
(814) 728-3404


Employment Opportunities
Jasen Diley, Director of Human Resources
(814) 563-6403