As a small rural area, Warren County has a number of resources to enjoy the great outdoors. Situated by the Allegheny National Forest and with access to state gamelands, Warren County has a lot to offer both visitors and residents. The Allegheny Reservoir also provides water-based recreation, making this an area rich with outdoor activity.

Allegheny National Forest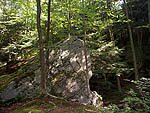 The Allegheny National Forest was established in 1923 and encompasses over 500,000 acres. It is the only national forest in the state of Pennsylvania and lays claim to five niches unique to the region. Among these are the Allegheny Reservoir, Nationally designated trails, rivers, and areas, heritage sites and stories, road based recreation, and an ATV/trailbike riding system. The trees in the National Forest are predominantly hardwoods, including the Allegheny hardwoods: black cherry, yellow poplar, and ash. It is the home of countless woodland creatures and game animals including deer, bear, squirrels, and turkey.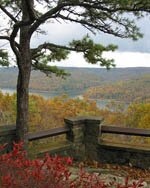 Recreational sites and opportunities on the Allegheny National Forest include, but are not limited to, campgrounds and picnic areas, hiking trails, boating and canoeing, fishing, swimming, and horseback riding. There are also scenic overlooks where one will find a majestic views of the Allegheny Reservoir and surrounding area. Winter activities include cross-country skiing, snowmobiling, and snowshoeing.
Chapman Dam State Park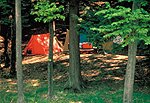 This state park, named in honor of Dr. Leroy Chapman, State Senator from 1929 to 1963, opened its 800-acres to the public in 1951. The dam was constructed near what was once an earthen dam for Bucher Mill Log Pond. Chapman Dam State Park features campgrounds and picnic areas, hiking and bicycling trails, and swimming and boating on Chapman Lake. During the winter months Chapman Dam State Park features ice fishing, ice skating, cross-country skiing, snowshoeing, snowmobiling, and sledding and tobogganing.
Kinzua Dam/Allegheny Reservoir
Situated in the heart of the Allegheny National Forest, the $108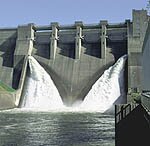 million hydro-electric/flood-controlled Kinzua Dam was completed in 1965 by the u.S. Army Corp of Engineers. The area features a scenic overlook, guided tours through the structure, and a Visitor Center with wildlife displays and exhibits. The Kinzua Dam holds back the waters of the vast Allegheny Reservoir, a hotspot for water-based activities. Boating, fishing, swimming, and waterskiing are among the more popular activities on the Allegheny Reservoir.
PA State Gamelands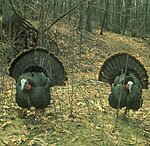 Hunting is an ever-popular sport in Warren County. Whether it is deer, wild turkey, grouse, squirrel or other game, the surrounding woods are full of wildlife. Warren County is home to over 37,000 acres of state game land, including 14,271-acre Game Land 86 in Pleasant Township and 9,363-acre Game Land 29 in the Chapman Dam area. Refer to the Pennsylvania Game Commission website for additonal information.