Properties Available > Residential Properties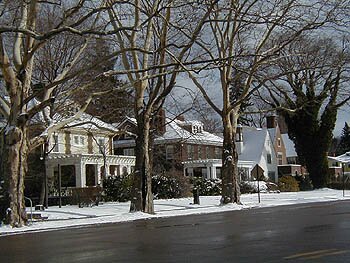 Warren County has a number of close-knit communities situated within the Allegheny National Forest. Outdoor recreation is but a short drive away from any point in the county. Whether it is a bag of chips or a friendly face, you will find that everything you need is nearby. For current available housing, visit www.northwestpahomes.com.
Small Communities

Tidioute, Sugar Grove, Sheffield, Youngsville
Life in a small town gives a warm and caring feeling where everyone knows your name. Local shops and grocery stores provide necessities and are a short walk away. Children pass through friendly neighborhoods on the way to school. A man reading the paper stops to wave from his porch. Surrounding forests and fishing streams provide plenty of activity for outdoor enthusiasts of all ages. Waterways, hunting areas, and golf courses are close at hand.
Small City Life
Warren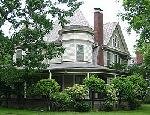 Large old homes with lots of character line the city streets of the nationally registered downtown Historic District, where original architecture from the 1800's can be seen. The county seat is large enough to boast a huge library and many entertainment opportunities. The Struthers Library Theatre is open for all kinds of musicals and shows. Summertime brings Music in the Park to the downtown. The downtown houses several banks, pharmacies, florists, restaurants, and shops. Hunting, fishing, hiking, and national multi-purpose trails are not far away. Warren has easy access to the Allegheny Reservoir and Allegheny National Forest.
Allegheny River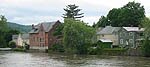 If you enjoy boating, fishing, or camping, life along the Allegheny River is anything but tame. The Allegheny River and Conewango Creek offer a variety of water-based recreation. The confluence of the two is in the center of Warren and is one of the best fishing spots in the state. The annual Pennsylvania State Championship Fishing Tournament takes place on the Allegheny River in Tidioute.


Farmland
There is plenty of farmland for those who enjoy the quiet, rural countryside. Meadows, valleys, and hilltops offer breathtaking views of nature. There is no better way to stay in touch with the seasons than to see the surrounding farmlands and forests in constant change.
Woodland


Surrounded by the Allegheny National Forest, Warren County has acres of forest lands where one will find not a person in view. A short drive leads one to the many forest hiking trails or picnic areas. Trees covering the mountains of the Allegheny Reservoir area grow uninterrupted from peak to water's edge.



Our area realtors are ready to serve you. Local Realtors

Many fine homes are currently available in Warren County. Current Listings of Homes